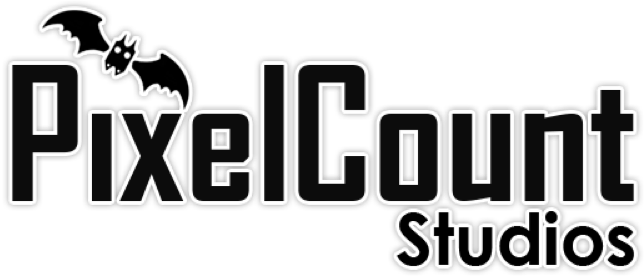 Frequently Asked Questions!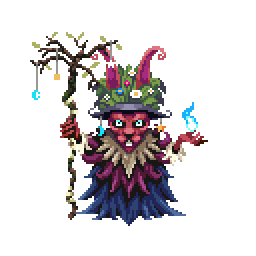 Will Kynseed release on Nintendo Switch?
We'd absolutely love to do a Switch version of Kynseed if the stars aligned. There's no official plans yet though, cause getting onto other platforms can be a complicated process and right now we're just focusing on building the core of the game first. But if those stars do ever align, we'll be sure to let you know!
(Hey Nintendo, call us.)
Will you release on other platforms, like Xbox, PlayStation, Linux or Mac?
We hope so! There's no official plans just yet though. It's important to us that we build and refine the foundations of the game first before trying to juggle other platforms. We're definitely open to doing other platforms, but for now we're focused on developing the core game.
Can I stream Kynseed?
Of course you can! We adore streamers and love watching them play the game. If you need absolutely anything from us to help support your stream, don't hesitate to ask. For screenshots, logos, and even high quality exports of our official videos, feel free to make use of the Kynseed Media Kit.
The only favour we ask of you is that you let your audience know you're playing a highly work-in-progress incomplete version of the game. First impressions are incredibly important for indies such as ourselves, so if your viewers are seeing Kynseed for the very first time we wouldn't want them to mistake it for a finished game!
We do have a short little message at the start of the game that we feel serves as a nice introduction to give your audience. (Though if that's not your style as a streamer then no stress.) The main thing is to just mention to your audience a few times that the game is in Early Access and still has much more to come.
Oh, and feel free to alert us on Discord or Twitter (or wherever) if you're streaming Kynseed! We love popping into streams to see how players are getting on with the game. Not only is it incredibly helpful for us to see other people's play styles, but we also just genuinely enjoy hanging out and talking with folks. We're a fairly chatty bunch, if you couldn't already tell.
What is Kynseed's release date?
We game developers are notoriously bad at predicting dates. It's as if someone snuck into all our homes and nicked our calendars. So although predicting the future is beyond our supernatural powers, we likely have at least five months of development left. Maybe longer depending on how many bathroom breaks we take.
Where do I report bugs or crashes?
The easiest way to do that is by sending us a bug report to Bugs@Kynseed.com, or by using our Get in touch doggie, or by making a thread in our bug report forum. When you do, just be sure to include as much info as you can about your issue. Below is a general list of what we'll likely need from you when reporting a bug:
    •    A description of the bug
    •    Details on what you were doing in the game and how we can replicate your bug
    •    Your operating system and any other system specs you can share
    •    Bonus points for screenshots!
If you're experiencing a crash, try to include either a screenshot of the crash screen (the red screen of text the game shows when crashing) or attach the "Error.txt" file found in the game's main folder.
I have some amazing ideas and feedback for the game. How can I share them?


We love hearing about your feedback or hearing what ideas you have about the game. To share them, just hop on our Discord and give us a shout or visit our forums and make a thread. (Or contact us anywhere else you bump into us on the ol' internet.)
Will Kynseed have Multiplayer?
There's no plans currently. Right now our focus is on developing Kynseed from the ground up as a unique single player experience.
What language localisation will Kynseed support?
The game is still very much in development with the team writing new books and dialogue almost daily! Because of that, we'll be saving language localization for nearer the end of Kynseed's development. We don't yet have a list of all the languages Kynseed will support, as it'll largely come down to the time and resources of our small team, but we hope to cover as many as we can and plans are being made even as I write.
What engine does Kynseed use?
Kynseed uses the MonoGame engine, a versatile engine using C#. MonoGame is also the same engine used by Stardew Valley, Bastion, Fez, Axiom Verge, TowerFall, and many others!
Will you be releasing the Kynseed Soundtrack?
Once the time comes and the game is done we'll have a think about it.  Those who originally backed the game at the appropriate tier level, will however be getting a free high quality copy of the soundtrack as a backer reward!
What are Kynseed's System Requirements?
Kynseed requires a graphics card that supports DirectX 11 due to using a version of MonoGame (our engine), which requires it to run. Read on below for all other specific requirements, but just bear in mind that these are all rough estimates for now since the game is still in development.
OS: Windows 7 or Higher
Processor: Intel Core i3
Memory: 4 GB RAM
Graphics: DirectX 11 Compatible Video Card
Storage: 550 MB available space
If you run into any problems, feel free to drop us a bug report!
Backer Questions
Was Kynseed funded on Kickstarter?
Why yes! Kynseed started with nothing more than a Kickstarter page and a humble prototype. From there, our amazing community of backers helped us reach and exceed our crowdfunding goal, those generous devils. This then allowed us to start proper development of the game and to eventually release on Early Access.
Can I still help support the game's development
Our crowdfunding campaign may be over, but there's still many ways you can help support the game. The absolute easiest way is by buying a copy of the game, as that helps sustain development and ensures the team doesn't have empty tummies. Of course, there's also many other ways we could use your support. Below are a just a handful of ideas:
    •    Purchase a copy of the game
    •    Alternatively, add us to your wishlist (if using Steam)
    •    Consider leaving a review of the game
    •    Help out and answer questions in our community
    •    Follow us on social media and help us spread the word
    •    Stream and/or make videos about the game
Can I still back Kynseed?
Our original crowdfunding and late backer program has officially come to an end. Thanks so much to our over 10,000 backers!
The good news is we've now released the game on Early Access so you can still follow progress and help support the game's development!
When will backer rewards get sent out?
Many of our backer rewards won't be terribly interesting until the game gets closer to being finished. For example, we can't send out the soundtrack until the entire soundtrack is done! Or the art book for example, which would be very incomplete and unexciting until we've had a chance to make all the game's art. So in general, backer rewards will get made and sent closer to the time of final release. As always, we'll be sure to keep you updated on all this as development continues along.
Why haven't I received my backer key for the game?


By now all backers have been emailed their keys for Kynseed. These will have been sent to whatever backer email you used and will have likely been sent from Humble Bundle, who we used to help us send out keys. So if you haven't received a key yet, be sure to first check your old emails for a message from either PixelCount or Humble Bundle. (Don't forget to check your spam folder too!)
However, if you're still unable to find your key, no need to fret. Just shoot us a message at Hey@PixelCountStudios.com or via our Contact Us page, and we'll get straight to work on the case of the missing key!
How can I make sure I get my name in the Credits?


Once it comes time for us to put all our backers into the credits (closer to final release of the game), we'll send out an email to everyone asking them to confirm or change the name that we have on file. If you want to use someone else's name or a different name entirely, you'll get the chance to do that at that time.
When is the Combosprite Editor Reward being released?


Much like the other backer rewards, this one won't be ready 'til much further along into development. That said, we are currently looking at ways to possibly release this a bit earlier than all the other rewards, but we don't have an official ETA in mind just yet. Though as always, we'll be sure to keep you posted!
You donated a tree for every backer? 


Thanks to the overwhelming support of all of you wonderful people, we've helped plant a small forest. For a moment, try to imagine what 10,000 trees looks like. Think about how crazy that is. For each of you backers that plant the Kynseed acorn when playing for the first time, there will exist in the real world an actual tree that you've also helped plant.
PixelCount Studios Questions
So you worked on Fable, eh? 


Indeed! Many of us here on the PixelCount team had a hand in Fable's development ranging from designing the world of Albion to programming many of the tools that helped create it. To read more about what parts of Fable we worked on, just hop on over to our Meet the Team page.
Did you all come from Lionhead Studios? 


The original core the team does indeed trace their roots back to Lionhead Studios (along with a few new faces we've since added to our team). In addition to working on Fable, our team has also worked on many other Lionhead titles as well, such as Black & White.
Our goal as a studio is to continue the spirit of Lionhead with games that are charming, humorous, very British, and eccentric. Think of us like a small quirky offshoot branch of the Lionhead family tree.
Is PixelCount entirely independent?


You bet we are! We don't have any publisher and though we have raised some investment recently to help us the reach the finishing line, we basically run on player support and any money that the company makes goes straight back into the game (as well as making sure the team can eat from time to time, of course).
How big is the team at PixelCount?


Currently our team is a total of 10 people. (Though this number fluctuated around a tiny bit at the start of development due to getting our amazing ex-Lionhead concept artist pals to help out during the first few months of development.)
Where is PixelCount Castle?


In all our hearts.
Oh, you mean geographically?
Since we're a small independent company, PixelCount doesn't have a proper studio office of any kind. This keeps costs down and gives us the freedom to work in the nude if we want. Most team members reside in the United Kingdom but we do also have someone in lovely Australia.
Seldom Asked Questions!
How are you?
Good, thanks!
Your health is low. Do you have any potions? Or food?


Why yes, we have an infinite unending supply. (Mainly cause we have developer cheats enabled.)
How fast can a pig run?


Finally, the question I'm here for. Pigs can run at speeds of up to 18 kph (11 mph). This means they can run a whole mile in just 7 minutes, the fast buggers.
Are you the voice in your head, or that which observes and hears the voice in your head?
*has existential crisis*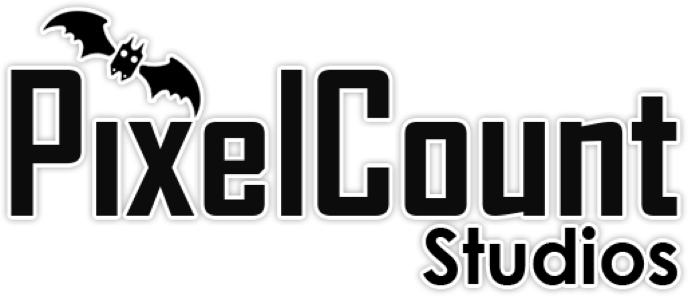 ©2021 PixelCount Studios Ltd